Shanghai
Shanghai is an endless sea of high rises. Some of the worlds taller building stand there, rubbing shoulders with ramshackle old buildings and cookie-cutter garbage.
Tags: architecture
Category: architecture

Back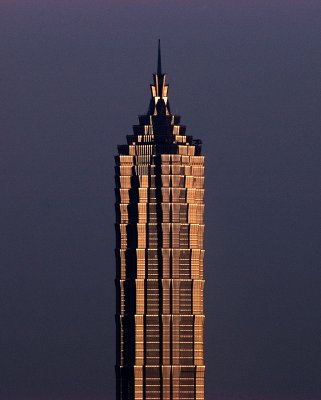 Jin Mao Tower at Sunset, Shanghai
This iconic image of the Jin Mao Tower in Shanghai was taken during the late afternoon, when the sun was lighting it up with a golden glow.
I was high up on the other side of the Huang Pu river and able to isolate the tower against the sky with the sunlight behind me.
Tags: