Shanghai
Shanghai is an endless sea of high rises. Some of the worlds taller building stand there, rubbing shoulders with ramshackle old buildings and cookie-cutter garbage.
Tags: architecture
Category: architecture

Back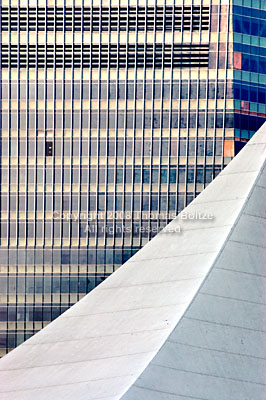 Skyscraper Detail, Shanghai
The canvas roof of the visitors center in Lujiazui Park partly obscures the facade of an unfinished building. New building sprout like mushrooms in this city, adding dazzling reflections everywhere.
Tags: