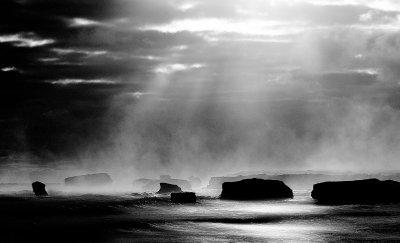 Bay of a Thousand Islands, Australia
The sun bursts through a cloud covered sky onto the mist covered islets of the bay. At the end of a long day, with only a single shot left on my card, I stopped by the road as the sky cleared enough to let the sun shine through.
Mystically beautiful, the bay is West of the 12 apostles along the Great Ocean Road running from Melbourne to Adelaide.
Tags: