China
China is full of interesting people. The contrasts between old and new are overwhelming, and so are the faces that we meet as we journey through the country. These photos from China show show her people, how they live and focuses on the older China.
Tags:
Category: people

Back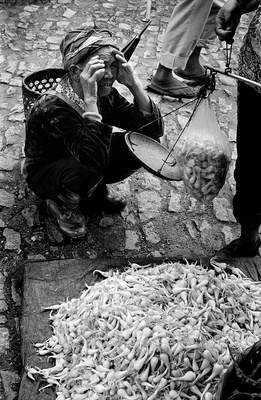 Woman on a market in Yunnan, Yunnan
Out West in Yunnan, close to Ruili, near the border with Myanmar, an old woman haggles over the price for a bag full of vegetables. Her drawn face shows just how bitter her days have become, and many people in this area are not much better off.
The market itself is a ramshackle affair for local villagers, with the raw meat under the sun attracting it's share of flies and the severed head of a pig a bargain not be be passed.
Tags: