China
China is full of interesting people. The contrasts between old and new are overwhelming, and so are the faces that we meet as we journey through the country. These photos from China show show her people, how they live and focuses on the older China.
Tags:
Category: people

Back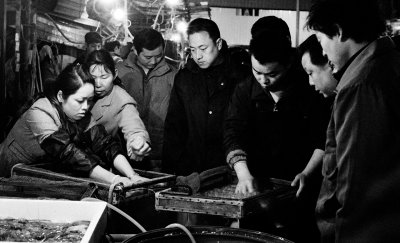 Fishmarket Dealings, Shanghai
Traders judge the wares and make up their minds how much to pay. The fish market in Shanghai is old, simple and the action is over by 7am, yet a lot of good fish is sold there and it supplies a lot of the consumer markets around town.
People here are friendly and full of the joy of people having a good job and knowing it.
Tags: