China
China is full of interesting people. The contrasts between old and new are overwhelming, and so are the faces that we meet as we journey through the country. These photos from China show show her people, how they live and focuses on the older China.
Tags:
Category: people

Back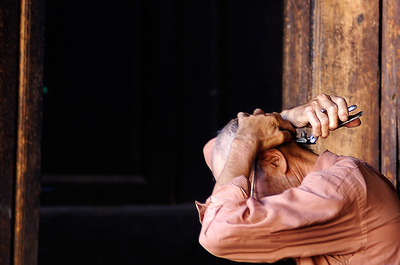 Haircut in Shaxi, Shaxi, Yunnan, China
An old man is sitting on his veranda in the village of Shaxi in Yunnan, giving himself a haircut with a mechanical cutter. The light glitters on the metal of the cutter and his skin looks like the old wooden beams of the house he is living in.
I was fascinated by the posture and the light on his hand and got a couple of shots of through the open door, since I did not wish to intrude.
Tags: