World
Landscapes are forever interesting and challenging. They change with the light and season, but stay otherwise the same (if we are lucky). Here are a few portraits from around the world.
Tags:
Category: Landscape

Back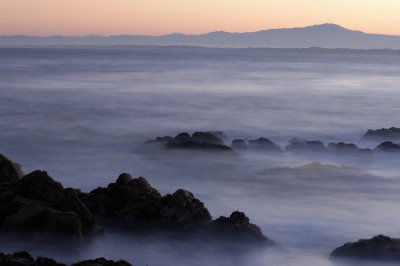 Pacific Sunrise, Pacific Grove, California
The sun rises over the Pacific ocean seen from the Monterey peninsula. Looking back towards the main land, the sun is still below the horizon. A very long exposure has rendered the waves of the ocean like mist hanging in the mountains.
It is images like these that make getting up well before first light worth it and rewarding.
Tags: