Shanghai, China
A new high-speed maglev train will connect Shanghai to Beijing, cutting travel times from 10.5 hours to four. The workers I spoke with in 2009 estimate that construction will take another three years to connect the two cities.
Tags: China, Construction
Category: Documentary

Back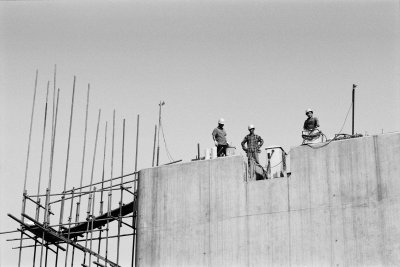 Maglev Pillar, Shanghai
High atop one of the many pillars holding up the maglev, three workers look out over the construction site near Shanghai.
They invited my up, so I climbed the ramshackle stairs.
Tags: