Shanghai, China
A new high-speed maglev train will connect Shanghai to Beijing, cutting travel times from 10.5 hours to four. The workers I spoke with in 2009 estimate that construction will take another three years to connect the two cities.
Tags: China, Construction
Category: Documentary

Back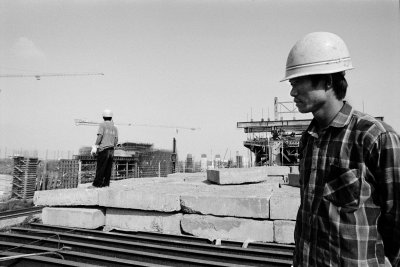 View from the Top, Shanghai
Two workers stand atop a concrete pillar of the maglev they are building. Each of these pillars supports a giant concrete and steel piece that two tracks are laying on. The workers live on site, in a makeshift shack just down the ramp with their wifes and small children.
Tags: