Shanghai, China
A new high-speed maglev train will connect Shanghai to Beijing, cutting travel times from 10.5 hours to four. The workers I spoke with in 2009 estimate that construction will take another three years to connect the two cities.
Tags: China, Construction
Category: Documentary

Back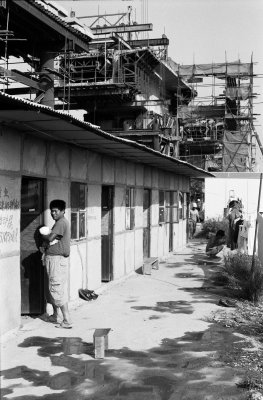 Workers' Housing, Shanghai
A migrant worker holds his infant during a break. This house holds maybe twenty workers, their families, and belongings. Looming in the back is a bridge over a local road. The families cook here, wash their veggies out back and move as the construction moves along the track.
Tags: