Shanghai, China
A new high-speed maglev train will connect Shanghai to Beijing, cutting travel times from 10.5 hours to four. The workers I spoke with in 2009 estimate that construction will take another three years to connect the two cities.
Tags: China, Construction
Category: Documentary

Back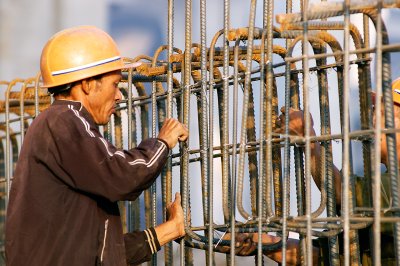 Steel Worker, Shanghai
Two workers are bending new steel together in the early morning sun on a construction site in Shanghai. Overhead, the maglev train, and several highways crisscross and branch.
I was fortunate to be there on an early Sunday morning, with the site open and people friendly and welcoming again.
Tags: